Records Storage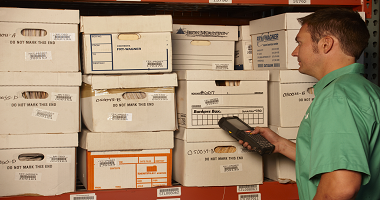 Shortage in office space? Looking for a safe and economical alternative storage solution for your company's files, documents, records, and archives? Look no further. Roederer Transfer & Storage offers this service. Your records will be stored in our secure archive center.
With our efficient management system, your records and documents can be quickly accessed and delivered to your office.
Request a Quote
USEFUL RECORDS STORAGE TIPS
Records Storage Tip
Make sure your records and important documents are labeled when preparing for storage. Organize boxes by year and type of record for your easy retrieval.